Even geduld
Home
Verkennen
Over
Disclaimer
Mijn Account
Winkelmandje
Checkout
KLEDING
ACCESSOIRES
SCHOENEN
98324
BONIFAAS 98324 01 6971
99
99
Xandres, 98324, BONIFAAS 98324 01 6971, Sjaal, OneSize
Details
6971 PEARL
6971 PEARL}
7.0% stretch polyester, 46.0% acryl, 28.0% mohair, 19.0% polyamide/nylon
7.0% polyester stretch, 46.0% acrylique, 28.0% mohair, 19.0% polyamide/nylon
7.0% stretch polyester, 46.0% acrylic, 28.0% mohair, 19.0% polyamide/nylon
100111
Wintersjaal in een zachte en warme wolmix met o.m. mohair. Verfijnde siersteken geven de sjaal een extra stijlvolle look. Combineer met je favoriete winterjas en ... klaar!
Écharpe d'hiver confectionnée dans un mélange de laines doux et chaud qui contient notamment du mohair. Les élégantes coutures apparentes accentuent le côté distingué de cette écharpe. Portez-la avec votre veste d'hiver favorite... le tour est joué !
A winter scarf made of a soft and warm wool blend including mohair. Refined decorative stitches give the scarf an extra stylish look. Wear it with your favourite winter coat and you are ready to go!
Wollen sjaal in ecru
Écharpe en laine écrue
Ecru woollen scarf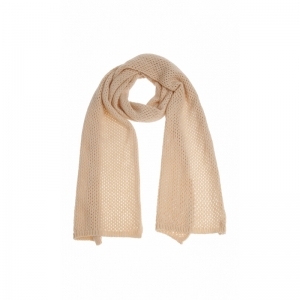 Xandres
xandres

Details
Menenstraat 32
B-8900 Ieper
webshop@toppio.be
Toppio
+32 57 20 07 52
www.toppio.be