Even geduld
Home
Verkennen
Over
Disclaimer
Mijn Account
Winkelmandje
Checkout
KLEDING
ACCESSOIRES
SCHOENEN
99826
GIRONDE 99826 01 0765
139
139
Xandres, 99826, GIRONDE 99826 01 0765, Pull, XS,S,M,L,XL
Details
0765 EARTH
0765 EARTH}
70.0% zijde, 30.0% katoen
70.0% soie, 30.0% coton
70.0% silk, 30.0% cotton
DH07
Fijn truitje in een mix van zijde en katoen. De pull heeft een V-hals en is afgewerkt met glanzende details aan de mouwen en splitjes in de taille. De warme bruine kleur kan je mooi combineren met rood, beige, ecru, ...
Très beau pull confectionné dans un mélange de soie et de coton. Il est doté d'un col en V, de détails brillants aux manches et de fentes à la taille. Le chaleureux ton brun se combine parfaitement avec le rouge, le beige, l'écru...
Delicate jumper in a blend of silk and cotton. The pullover has a V-neck and has shiny details on the sleeves and slits at the waist. The warm brown colour looks good with red, beige and ecru.
Bruine pull met V-hals
Pull marron à col en V
Brown V-neck pullover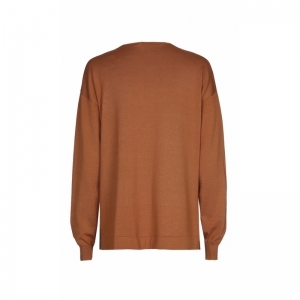 Xandres
xandres

Details
Menenstraat 32
B-8900 Ieper
webshop@toppio.be
Toppio
+32 57 20 07 52
www.toppio.be