Even geduld
Home
Verkennen
Over
Disclaimer
Mijn Account
Winkelmandje
Checkout
KLEDING
ACCESSOIRES
SCHOENEN
98368
TOINE 98368 01 0764
139
139
Xandres, 98368, TOINE 98368 01 0764, Pull, XS,S,M,L,XL
Details
0764 EARTH
0764 EARTH}
30.0% acryl, 29.0% polyamide/nylon, 2.0% elastaan, 16.0% katoen, 13.0% wol, 10.0% modal
30.0% acrylique, 29.0% polyamide/nylon, 2.0% elasthanne, 16.0% coton, 13.0% laine, 10.0% modal
30.0% acrylic, 29.0% polyamide/nylon, 2.0% elastane, 16.0% cotton, 13.0% wool, 10.0% modal
DH07
Wintertrui in een zachte wolmix van topkwaliteit. De warme bruine kleur kan je makkelijk combineren. De pull heeft een ronde hals en elegante, losse pasvorm met lange mouwen.
Pull d'hiver confectionné dans un doux mélange de laines de haute qualité. Le chaleureux ton brun est très facile à combiner. Ce pull à manches longues est doté d'une encolure ronde et d'une élégante coupe ample.
Winter jumper in a soft top-quality wool blend. The warm brown colour is easy to combine. The pullover has a round neck and an elegant, loose fit with long sleeves.
Bruine wollen pullover
Pull brun en laine
Brown woollen pullover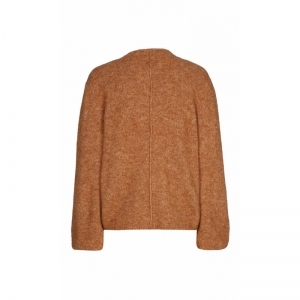 Xandres
xandres

Details
Menenstraat 32
B-8900 Ieper
webshop@toppio.be
Toppio
+32 57 20 07 52
www.toppio.be