Even geduld
Home
Verkennen
Over
Disclaimer
Mijn Account
Winkelmandje
Checkout
KLEDING
ACCESSOIRES
SCHOENEN
07239
LORINE 07239 01 9995
199
199
Xandres, 07239, LORINE 07239 01 9995, Kleed, 34,36,38,40,42,44,46,48
Details
9995 MULTI COLO
9995 MULTI COLO}
97.0% polyester, 3.0% elastaan
97.0% polyester, 3.0% elasthanne
97.0% polyester, 3.0% elastane
100010
Knielang, recht kleedje in een soepele, lichte stof met een kleurrijke dierenprint. De jurk heeft een ronde hals en driekwartmouwen. Mooi in combinatie met een rode of bruine cardigan of vest.
Cette robe, qui arrive au niveau du genou, est confectionnée dans un tissu souple et léger agrémenté d'un imprimé animalier chatoyant. Elle est dotée d'une encolure ronde et de manches trois quarts. Elle se combinera parfaitement avec un cardigan ou une veste rouge ou brune.
Knee-length, straight dress in a soft, light fabric with a colourful animal print. The dress has a round neck and 3/4 sleeves. It looks lovely with a red or brown cardigan.
Beige jurk met animal print
Robe beige à imprimé animalier
Beige dress with animal print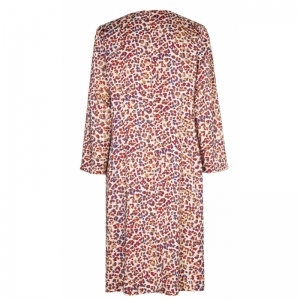 Xandres
xandres

Details
Menenstraat 32
B-8900 Ieper
webshop@toppio.be
Toppio
+32 57 20 07 52
www.toppio.be