Even geduld
Home
Verkennen
Over
Disclaimer
Mijn Account
Winkelmandje
Checkout
KLEDING
ACCESSOIRES
SCHOENEN
01796
PINA-WI21 01796 03 0761
139
139
Xandres, 01796, PINA-WI21 01796 03 0761, Broek, 34,36,38,40,42,44,46,48
Details
0761 EARTH
0761 EARTH}
50.0% polyester, 50.0% polyurethaan
50.0% polyester, 50.0% polyurethaan
50.0% polyester, 50.0% polyurethaan
DW36
Modieus? Zeker! Comfortabel? Absoluut! Deze bruine broek heeft wijde broekspijpen in leder. Ze zit supercomfortabel dankzij een tikje stretch in de stof. Combineer de culotte stijlvol met een beige blouse met animal print.
Tendance ? Bien sûr ! Confortable ? Absolument ! Ce pantalon brun est doté de jambes larges en cuir. Il est extrêmement confortable grâce au tissu légèrement extensible. Portez ce pantalon avec une blouse beige agrémentée d'un imprimé animalier pour créer un ensemble élégant.
Fashionable? Definitely! Comfortable? Absolutely! These brown leather trousers have wide legs. They are very comfortable thanks to a little stretch in the fabric. Wear the culottes with a beige blouse with animal print.
Bruine broek in leder
Pantalon brun en cuir
Brown trousers in leather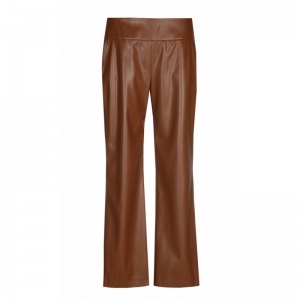 Xandres
xandres

Details
Menenstraat 32
B-8900 Ieper
webshop@toppio.be
Toppio
+32 57 20 07 52
www.toppio.be