Even geduld
Home
Verkennen
Over
Disclaimer
Mijn Account
Winkelmandje
Checkout
KLEDING
ACCESSOIRES
SCHOENEN
01769
PINA-WI21 01769 01 2790
139
139
Xandres, 01769, PINA-WI21 01769 01 2790, Broek, 34,36,38,40,42,44,46,48
Details
2790 WINE
2790 WINE}
100.0% polyester
100.0% polyester
100.0% polyester
DW36
Stijlvolle bordeaux broek met wijde broekspijpen. De geklede broek heeft een ingestreken beenplooi en brede tailleboord. Ze sluit met een blinde rits opzij. Combineer de bordeaux broek gekleed met een blouse met bordeaux print: de perfecte office outfit!
Élégant pantalon bordeaux à jambes larges. Ce pantalon habillé est doté d'un pli marqué et d'un large bord au niveau de la taille. Il se ferme latéralement à l'aide d'une fermeture à glissière invisible. Portez ce pantalon bordeaux avec une blouse à imprimé bordeaux : la tenue idéale pour le bureau !
Stylish burgundy trousers with wide legs. The smart trousers have a pressed crease in the legs and a wide waistband. The trousers have a blind zip on the side. Combine the burgundy trousers with a blouse with a burgundy print for the perfect office outfit!
Wijde bordeaux broek
Pantalon large bordeaux
Wide burgundy trousers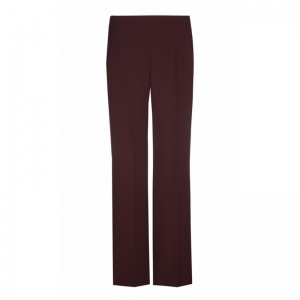 Xandres
xandres

Details
Menenstraat 32
B-8900 Ieper
webshop@toppio.be
Toppio
+32 57 20 07 52
www.toppio.be