Even geduld
Home
Verkennen
Over
Disclaimer
Mijn Account
Winkelmandje
Checkout
KLEDING
ACCESSOIRES
SCHOENEN
07430
HENNY 07430 01 1116
129
129
Xandres, 07430, HENNY 07430 01 1116, Blouse, 34,36,38,40,42,44,46,48
Details
1116 BEIGE
1116 BEIGE}
100.0% viscose (=rayon)
100.0% viscose
100.0% viscose
WA05
Kraagloos, beige bloesje met lange mouwen. De blouse sluit met een knoopje aan de hals. De verfijnde paisleyprint in warme bruine tinten steelt de show. De soepele viscose stof is heel licht en aangenaam om te dragen.
Blouse beige sans col à manches longues. Cette blouse se ferme à l'aide d'un bouton au niveau du cou. L'élégant imprimé paisley dans des chaleureux tons bruns vole la vedette. La viscose souple est très légère et agréable à porter.
A collarless beige blouse with long sleeves. The blouse fastens with a button at the neck. The refined paisley print in warm brown tones steals the show. The soft viscose fabric is very light and pleasant to wear.
Beige blouse met paisleyprint
Blouse beige avec imprimé paisley
Beige blouse with paisley print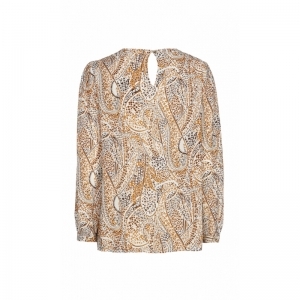 Xandres
xandres

Details
Menenstraat 32
B-8900 Ieper
webshop@toppio.be
Toppio
+32 57 20 07 52
www.toppio.be