Even geduld
Home
Verkennen
Over
Disclaimer
Mijn Account
Winkelmandje
Checkout
KLEDING
ACCESSOIRES
SCHOENEN
98316
AZITA 98316 01 1101
139
139
Xandres, 98316, AZITA 98316 01 1101, Pull, XS,S,M,L,XL
Details
1101 LIGHT TAUP
1101 LIGHT TAUP}
47.0% stretch polyester, 33.0% wol, 20.0% acryl
47.0% polyester stretch, 33.0% laine, 20.0% acrylique
47.0% stretch polyester, 33.0% wool, 20.0% acrylic
100013
Stijlvol truitje met een ronde hals en lange mouwen in een lichte taupe tint. De verfijnde plooien aan de schouders geven deze pull een extra elegante en modieuze toets. Een topper om te combineren met een casual jeans, maar ook mooi bij een geklede broek in tijdloos grijs of classy zwart.
Élégant pull taupe clair à encolure ronde et à manches longues. Les plis raffinés aux épaules accentuent l'élégance de ce pull, tout en lui conférant une touche branchée. Un incontournable à combiner avec un jean décontracté, mais qui sera également très joli avec un pantalon habillé dans un ton gris intemporel ou noir chic.
Fashionable light taupe pullover with a round neck and long sleeves. The refined pleats on the shoulders add to the pullover's elegance. Perfect with casual jeans, but also beautiful with smart trousers in timeless grey or classic black.
Taupe pullover met ronde hals
Pull taupe à encolure ronde
Taupe pullover with round neck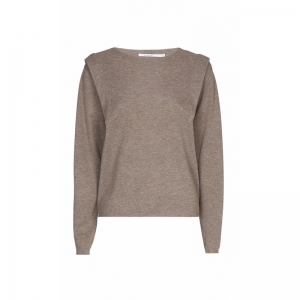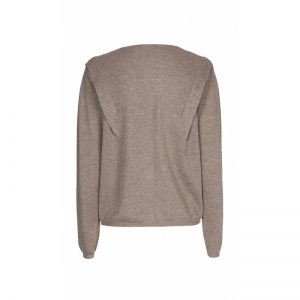 Xandres
xandres

Details
Menenstraat 32
B-8900 Ieper
webshop@toppio.be
Toppio
+32 57 20 07 52
www.toppio.be