Even geduld
Home
Verkennen
Over
Disclaimer
Mijn Account
Winkelmandje
Checkout
KLEDING
ACCESSOIRES
SCHOENEN
89070
SCARF_TRICOL 89070 01 0796
89
89
Xandres, 89070, SCARF_TRICOL 89070 01 0796, Sjaal, OneSize
Details
0796 LAKE
0796 LAKE}
34.0% wol, 33.0% acryl, 33.0% polyester
34.0% laine, 33.0% acrylique, 33.0% polyester
34.0% wool, 33.0% acrylic, 33.0% polyester
100107
Warme wollen sjaal in lichtblauw, flashy roze en bruin. Lichtroze franjes maken de sjaal af. Een color boost bij je outfit!
Écharpe en laine bien chaude dans des tons bleu clair, rose vif et brun. Cette écharpe est rehaussée de franges rose clair. Une explosion de couleurs pour accompagner votre tenue !
Warm wool scarf in light blue, flashy pink and brown. Light pink frills complete the scarf. Add a boost of colour to your outfit!
Wintersjaal in blauw, bruin en roze
Écharpe d'hiver dans des tons bleu, brun et rose
Blue, brown and pink winter scarf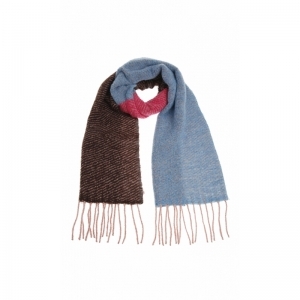 Xandres
xandres

Details
Menenstraat 32
B-8900 Ieper
webshop@toppio.be
Toppio
+32 57 20 07 52
www.toppio.be