Even geduld
Home
Verkennen
Over
Disclaimer
Mijn Account
Winkelmandje
Checkout
KLEDING
ACCESSOIRES
SCHOENEN
99383
GERHARD_UNI 99383 01 1060
149
149
Xandres, 99383, GERHARD_UNI 99383 01 1060, Pull, XS,S,M,L,XL
Details
1060 SAFRAN
1060 SAFRAN}
90.0% wol, 10.0% kasjmier
90.0% laine, 10.0% cachemire
90.0% wool, 10.0% cashmere
DW36
Zachte knitwear van topkwaliteit: een mix van wol en cashmere. Deze fijne trui in een warme karameltint heeft elegante pofmouwen en een ronde hals. Combineer stijlvol met een geruite beige broek.
Tricot doux de grande qualité : un mélange de laine et de cachemire. Ce pull raffiné dans un chaleureux ton caramel est doté d'élégantes manches bouffantes et d'une encolure ronde. Combinez-le avec un pantalon beige à carreaux pour créer un ensemble élégant.
Soft, high-quality knitwear made from a blend of wool and cashmere. This jumper in warm caramel has elegant puff sleeves and a round neck. Stylish with beige, checked trousers.
Bruine wollen pullover
Pull brun en laine
Brown woollen pullover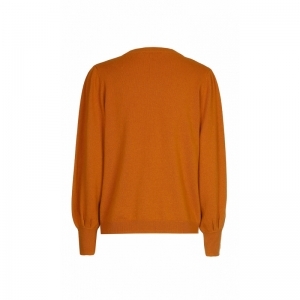 Xandres
xandres

Details
Menenstraat 32
B-8900 Ieper
webshop@toppio.be
Toppio
+32 57 20 07 52
www.toppio.be