Even geduld
Home
Verkennen
Over
Disclaimer
Mijn Account
Winkelmandje
Checkout
KLEDING
ACCESSOIRES
SCHOENEN
98230
HAAKON 98230 01 1220
129
129
Xandres, 98230, HAAKON 98230 01 1220, Pull, XS,S,M,L,XL
Details
1220 PETROL
1220 PETROL}
100.0% scheerwol
100.0% laine vierge
100.0% virgin wool
DW36
Verfijnde knitwear in 100% scheerwol. De pullover heeft een wijde, opstaande rolkraag en lange mouwen. Een speels knoopje siert de mouwboorden. Combineer de petrol trui sporty chic met een taupe broek in winters fluweel.
Un tricot raffiné 100 % laine vierge. Le pull est doté d'un col roulé montant évasé et de manches longues. Les manchettes sont agrémentées d'un bouton ludique. Combinez ce pull pétrole avec un pantalon taupe dans un velours hivernal pour un côté sportif chic.
Elegant knitwear in 100% new wool. The pullover has a wide, stand-up turtleneck and long sleeves. A playful button adorns the sleeve cuffs. The petrol-coloured pullover looks sporty chic with taupe trousers in winter velvet.
Petrolblauwe wollen pull
Pull en laine bleu pétrole
Petrol blue woollen pullover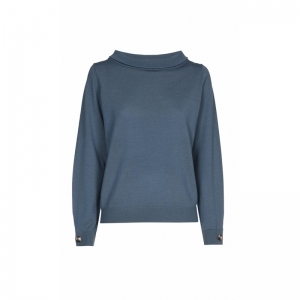 Xandres
xandres

Details
Menenstraat 32
B-8900 Ieper
webshop@toppio.be
Toppio
+32 57 20 07 52
www.toppio.be