Even geduld
Home
Verkennen
Over
Disclaimer
Mijn Account
Winkelmandje
Checkout
KLEDING
ACCESSOIRES
SCHOENEN
01730
PHANTA-TB80-WI21 01730 01 7801
149
149
Xandres, 01730, PHANTA-TB80-WI21 01730 01 7801, Broek, 34,36,38,40,42,44,46,48
Details
7801 MOSS
7801 MOSS}
53.0% Gerecycleerde Polyester, 44.0% wol, 3.0% elastaan
53.0% polyester recyclé, 44.0% laine, 3.0% elasthanne
53.0% recycled polyester, 44.0% wool, 3.0% elastane
100110
Deze geklede broek is gemaakt in een kwaliteitsvolle en luxueuze stof met wol in. Ze heeft rechte broekspijpen met een ingestreken beenplooi. De donkergroene kleur kan je mooi combineren met grijs, bruin, donkerblauw...
Ce pantalon habillé est confectionné dans un tissu luxueux de haute qualité contenant de la laine. Il est doté de jambes droites arborant un pli marqué. Le vert foncé se combine parfaitement avec le gris, le brun, le bleu foncé...
These smart trousers are crafted from a luxurious, quality fabric with wool. The trousers have straight legs with a pressed crease. To compliment these dark green trousers, wear them with grey, brown and dark blue tones.
Donkergroene broek met straight fit
Pantalon vert foncé à coupe droite
Dark green trousers with a straight fit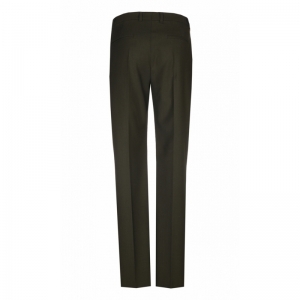 Xandres
xandres

Details
Menenstraat 32
B-8900 Ieper
webshop@toppio.be
Toppio
+32 57 20 07 52
www.toppio.be