Even geduld
Home
Verkennen
Over
Disclaimer
Mijn Account
Winkelmandje
Checkout
KLEDING
ACCESSOIRES
SCHOENEN
99383
GIZELLA 99383 01 6970
149
149
Xandres, 99383, GIZELLA 99383 01 6970, Pull, XS,S,M,L,XL
Details
6970 PEARL
6970 PEARL}
90.0% wol, 10.0% kasjmier
90.0% laine, 10.0% cachemire
90.0% wool, 10.0% cashmere
DW36
Fijne wollen pull in een zachte beige kleur. Knitwear van topkwaliteit! Er zit o.m cashmere in de wolmix. De pull heeft een ronde hals met een stijlvolle gesp als detail. Combineer de beige pull ton sur ton met een beige pantalon: Parisian chic!
Très beau pull en laine dans un doux ton beige. Une maille d'une qualité exceptionnelle, confectionnée dans un mélange de laines contenant notamment du cachemire. Le pull est doté d'une encolure ronde et d'une élégante boucle. Combinez ce pull beige ton sur ton avec un pantalon beige : le chic parisien !
Elegant woollen pullover in a soft beige. Top-quality knitwear! The wool blend includes cashmere. The pullover has a round neck with a stylish buckle. Combine the beige pullover with beige trousers: Parisian chic!
Beige pull met ronde hals
Pull beige à col rond
Beige pullover with round neck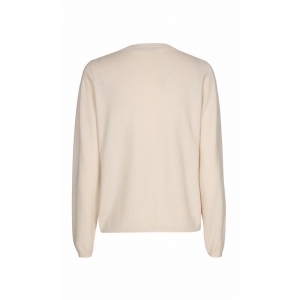 Xandres
xandres

Details
Menenstraat 32
B-8900 Ieper
webshop@toppio.be
Toppio
+32 57 20 07 52
www.toppio.be