Even geduld
Home
Verkennen
Over
Disclaimer
Mijn Account
Winkelmandje
Checkout
KLEDING
ACCESSOIRES
SCHOENEN
98324
BENJA 98324 01 0761
109
109
Xandres, 98324, BENJA 98324 01 0761, Sjaal, OneSize
Details
0761 EARTH
0761 EARTH}
7.0% stretch polyester, 46.0% acryl, 28.0% mohair, 19.0% polyamide/nylon
7.0% polyester stretch, 46.0% acrylique, 28.0% mohair, 19.0% polyamide/nylon
7.0% stretch polyester, 46.0% acrylic, 28.0% mohair, 19.0% polyamide/nylon
100010
Zachte, verfijnde sjaal in een wolmix met o.m. mohair. Een siermotiefje geeft een elegante twist aan deze wollen sjaal. De aardetint kan je mooi combineren met beige, ecru, bordeaux...
Écharpe raffinée et douce confectionnée dans un mélange de laines contenant notamment du mohair. Un motif décoratif confère une touche d'élégance à cette écharpe en laine. Le ton terre se combine parfaitement avec le beige, l'écru, le bordeaux...
A soft, sophisticated scarf made of a wool blend including mohair. A decorative pattern adds an elegant touch to the woollen scarf. The warm earth colour looks good with beige, ecru and burgundy.
Bruine wintersjaal
Écharpe d'hiver brune
Brown winter scarf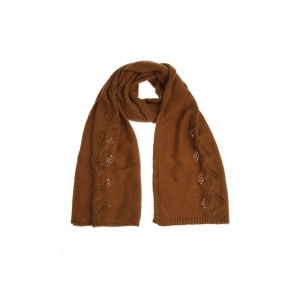 Xandres
xandres

Details
Menenstraat 32
B-8900 Ieper
webshop@toppio.be
Toppio
+32 57 20 07 52
www.toppio.be