Even geduld
Home
Verkennen
Over
Disclaimer
Mijn Account
Winkelmandje
Checkout
KLEDING
ACCESSOIRES
SCHOENEN
61053
JOLINI 61053 01 0041
239
239
Xandres, 61053, JOLINI 61053 01 0041, Parka, 34,36,38,40,42,44,46,48,50,52,54,56
Details
0041 BLACK
0041 BLACK}
100.0% polyester
100.0% polyester
100.0% polyester
100152
Singin' in the snow met deze zwarte winterjas, geïnspireerd op de trenchcoat. Het verschil met de klassieke regenjas is dat deze mantel een doorstikte opvulling heeft voor extra warmte. De knopen en de gesp van de riem zijn gemaakt van trendy gun metal, een metaal van hoogwaardige kwaliteit.
Chantez sous la neige avec cette veste d'hiver noire inspirée du trench-coat. Elle se distingue de l'imperméable classique par sa doublure matelassée qui offre une couche de chaleur supplémentaire. Les boutons et la boucle de la ceinture sont fabriqués dans un laiton rouge tendance de grande qualité.
Singin' in the snow with this black winter coat, inspired by the trench coat. The difference with the classic rain coat is that this one has a quilted padding for extra warmth. The buttons and the belt buckle are made of a trendy, high-quality gun metal.
Winterjas
Veste d'hiver
Winter coat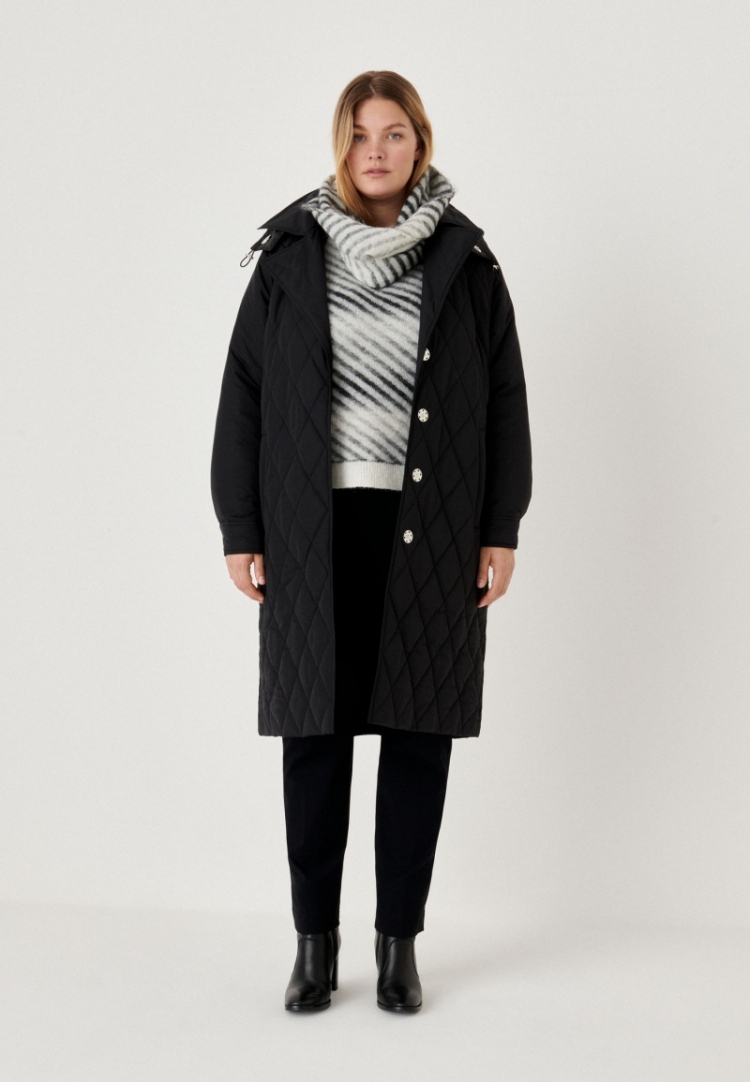 Xandres
xandres

Details
Menenstraat 32
B-8900 Ieper
webshop@toppio.be
Toppio
+32 57 20 07 52
www.toppio.be