Even geduld
Home
Verkennen
Over
Disclaimer
Mijn Account
Winkelmandje
Checkout
KLEDING
ACCESSOIRES
SCHOENEN
04670
PHANTA-BRD-WI22 04670 02 7316
149
149
Xandres, 04670, PHANTA-BRD-WI22 04670 02 7316, Broek, 34,36,38,40,42,44,46,48
Details
7316 TOFFEE
7316 TOFFEE}
71.0% polyester, 26.0% viscose (=rayon), 3.0% elastaan
71.0% polyester, 26.0% viscose, 3.0% elasthanne
71.0% polyester, 26.0% viscose, 3.0% elastane
DW36
Warme geklede broek met zakken. De bruine broek heeft een elegante beenplooi en een omslag onderaan de broekspijpen. De flatterende straight fit match je makkelijk met een witte of blauwe pull of blouse.
Pantalon chaud et habillé, muni de poches. Les jambes de ce pantalon marron arborent un pli élégant et un revers dans le bas. La coupe droite, qui flatte la silhouette, se combinera aisément avec un pull ou une blouse blanc ou bleu.
Warm tailored trousers with pockets. The brown trousers have an elegant pressed crease in the legs and turn-ups at the bottom. They have a flattering straight fit and match well with a white or blue pullover or blouse.
Geklede broek met beenplooi
Pantalon habillé à pli marqué
Smart trousers with pressed leg crease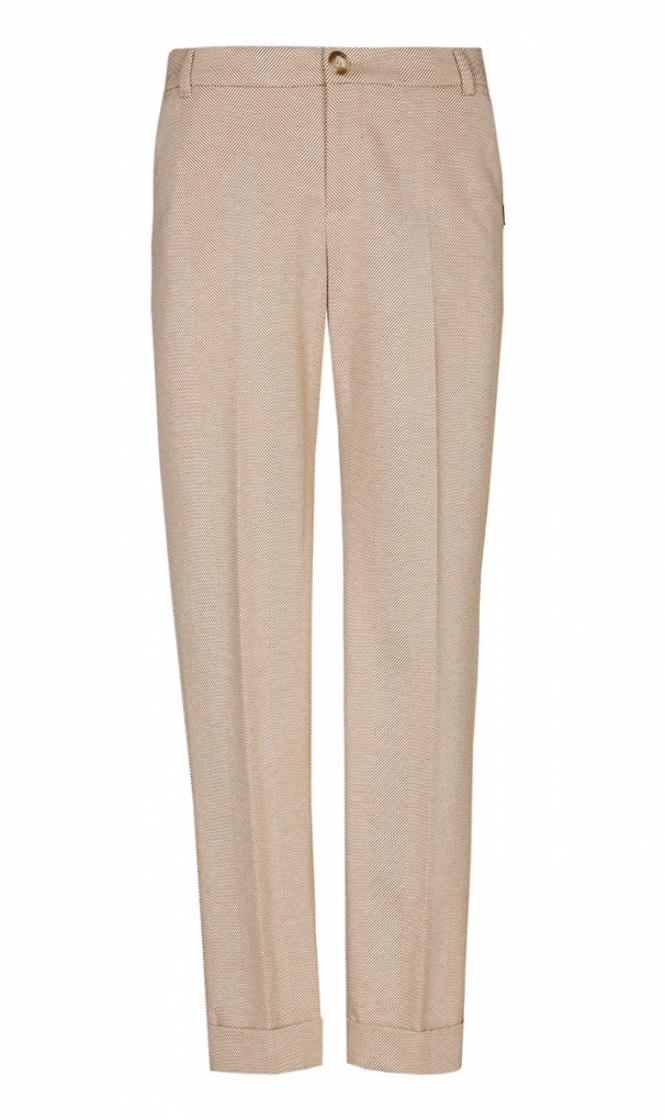 Xandres
xandres

Details
Menenstraat 32
B-8900 Ieper
webshop@toppio.be
Toppio
+32 57 20 07 52
www.toppio.be