Even geduld
Home
Verkennen
Over
Disclaimer
Mijn Account
Winkelmandje
Checkout
KLEDING
ACCESSOIRES
SCHOENEN
01488
PAIGA 01488 01 1560
119
119
01488,PAIGA 01488 01 1560,Xandres,Xandres,Short,Short,Short,,
Details
1560 LINNEN
1560 LINNEN}
100.0% vlas/linnen
100.0% lin
100.0% flax/linen
WA06
Deze luchtige linnen short of broekrok is perfect voor warme zomerdagen. De mooie zandkleur combineer je vlot met al je tops en blouses in wit, zwart of groen. De elastiek aan de taille zorgt dat je beige short goed blijft zitten, met het stoffen lint maak je een mooie strik en creëer je een elegante taille. De omslagen onderaan de broekspijpen en de zakjes op de rug maken je zomerse look compleet.
Ce short ou jupe-short en lin léger est idéal pour les chaudes journées d'été. Le joli ton sable se combine facilement avec n'importe quel haut ou blouse dans les tons blanc, noir ou vert. L'élastique au niveau de la taille assure un parfait maintien de ce short beige, tandis que le ruban en tissu vous permet de faire un joli nœud et de créer ainsi une taille élégante. Les revers au bas des jambes et les poches dans le dos complètent votre style estival.
These airy linen shorts or culottes are perfect for hot summer days. The beautiful sand colour pairs well with all your tops and blouses in white, black or green. The elastic in the waist ensures that your beige shorts fit comfortably. With the fabric ribbon, you can tie a bow for an elegant waistline. The turn-ups on the legs and the back pockets complete your summer look.
Beige linnen short
Short en lin beige
Beige linen shorts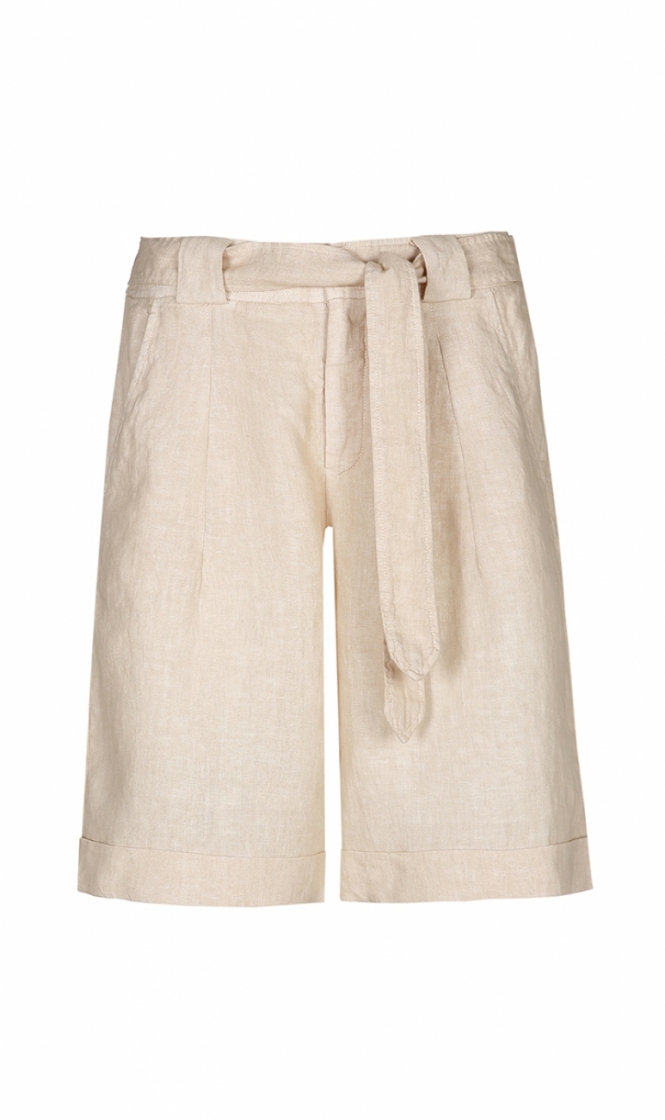 Xandres
xandres

Details
Menenstraat 32
B-8900 Ieper
webshop@toppio.be
Toppio
+32 57 20 07 52
www.toppio.be