Even geduld
Home
Verkennen
Over
Disclaimer
Mijn Account
Winkelmandje
Checkout
KLEDING
ACCESSOIRES
SCHOENEN
61020
TIAN 61020 01 1420
99
99
61020,TIAN 61020 01 1420,Xandres,Xandres,Top,Top,Top,,
Details
1420 EMERALD
1420 EMERALD}
100.0% polyester
100.0% polyester
100.0% polyester
WA05
Ideaal voor een avond uit of om te genieten van een zomers terras. Deze groene mouwloze top is gemaakt van een comfortabele, luchtige crêpestof. Het topje heeft een elegante V-hals en een uitsnijding met een mooie strik op de rug. In smaragdgroen past deze top perfect boven een jeans of een linnen broek in wit of beige.
Idéal pour une sortie en soirée ou pour profiter d'une terrasse l'été. Ce haut vert sans manches est confectionné dans un tissu en crêpe léger et confortable. Il est doté d'un élégant col en V et d'une échancrure rehaussée d'un beau nœud dans le dos. Ce haut vert émeraude se combinera parfaitement avec un jean ou un pantalon en lin blanc ou beige.
Ideal for a night out or enjoying the sun on a terrace. This green sleeveless top is made of a comfortable, airy crepe fabric. The top has an elegant V-neck and a cut-out with a beautiful bow at the back. The emerald green looks lovely with jeans or linen trousers in white or beige.
Groene mouwloze top
Haut vert sans manches
Green sleeveless top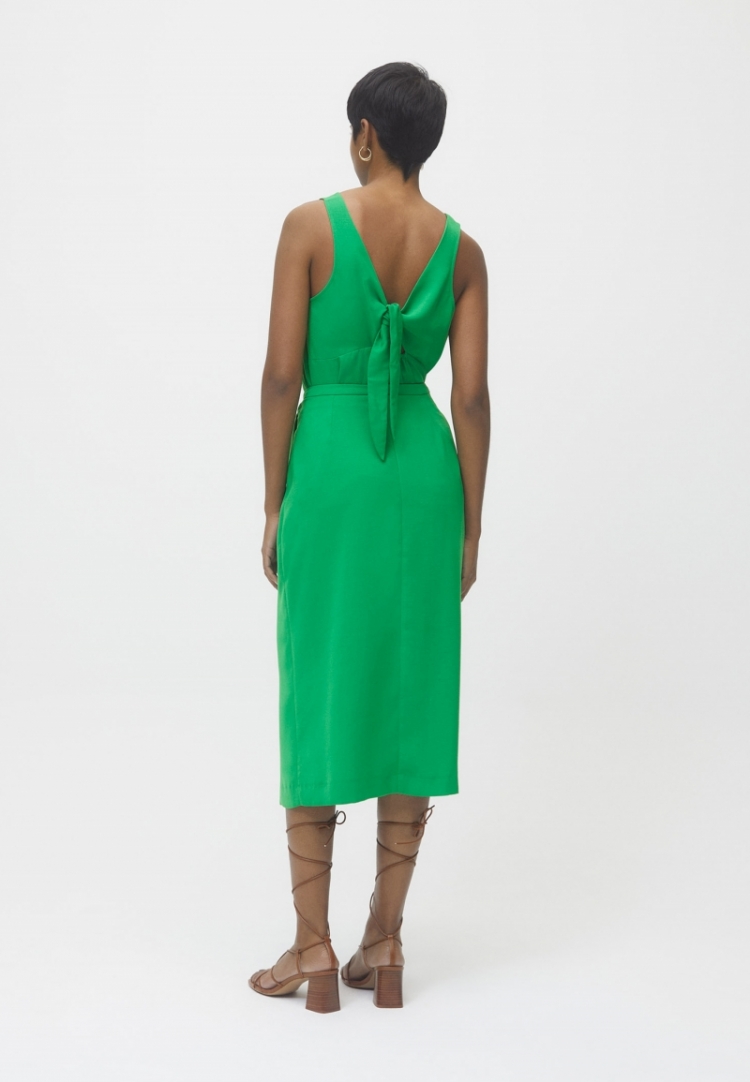 Xandres
xandres

Details
Menenstraat 32
B-8900 Ieper
webshop@toppio.be
Toppio
+32 57 20 07 52
www.toppio.be