Even geduld
Home
Verkennen
Over
Disclaimer
Mijn Account
Winkelmandje
Checkout
KLEDING
ACCESSOIRES
SCHOENEN
67077
HANANE 67077 01 1425
119
119
67077,HANANE 67077 01 1425,Xandres,Xandres,Top,Top,Top,,
Details
1425 EMERALD
1425 EMERALD}
98.0% katoen, 2.0% elastaan
98.0% coton, 2.0% elasthanne
98.0% cotton, 2.0% elastane
WA05
Superzomers en toch gekleed, dit katoenen bloesje zonder mouwen. Het heeft knoopjes tot beneden en een modieuze zigzagprint in zandkleur en groen. Draag het boven een linnen broek of rok in dezelfde tinten voor een zomerse total look.
Cette blouse en coton sans manches est à la fois très estivale et habillée. Elle est boutonnée jusqu'en bas et rehaussée d'un imprimé en zigzag tendance dans des tons sable et vert. Portez-la avec un pantalon ou une jupe en lin dans les mêmes tons pour un tenue estivale monochrome.
This cotton sleeveless blouse is summery and looks dressy. It has buttons down the front and a fashionable zigzag print in sand and green. Wear it with linen trousers or a skirt in the same shades.
Katoenen bloesje groene print
Blouse en coton à imprimé vert
Cotton blouse with green print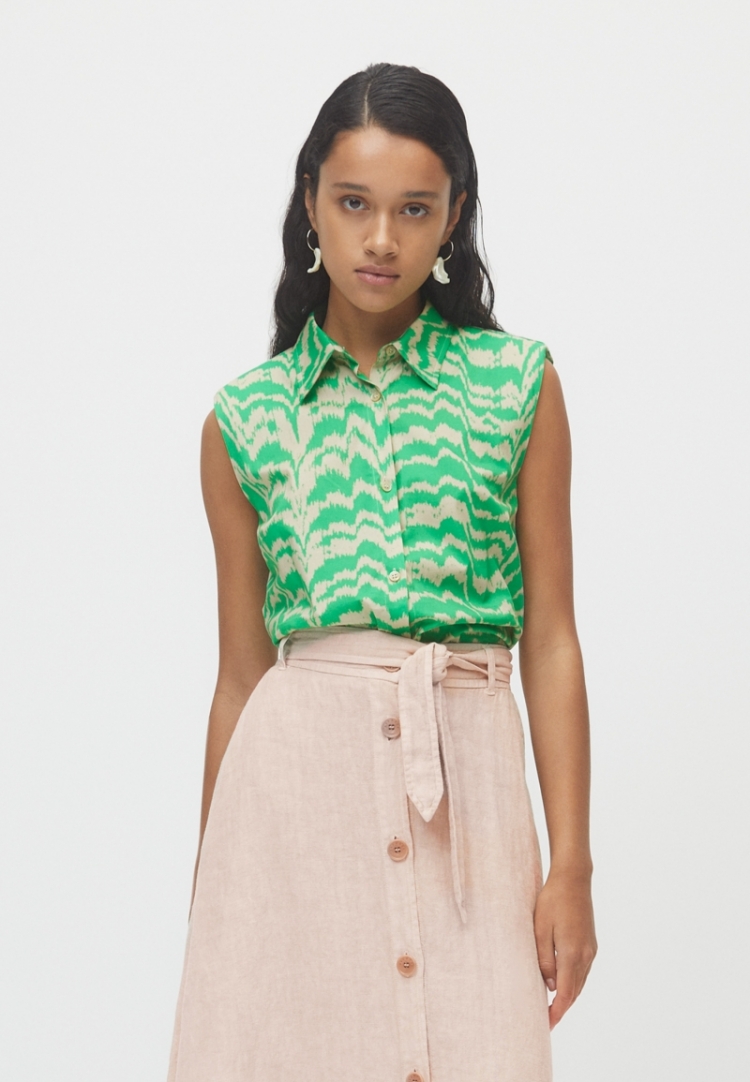 Xandres
xandres

Details
Menenstraat 32
B-8900 Ieper
webshop@toppio.be
Toppio
+32 57 20 07 52
www.toppio.be