Even geduld
Home
Verkennen
Over
Disclaimer
Mijn Account
Winkelmandje
Checkout
KLEDING
ACCESSOIRES
SCHOENEN
98377
ALPHEN 98377 01 0186
99
99
Xandres, 98377, ALPHEN 98377 01 0186, Sjaal, OneSize
Details
0186 QUARTZ
0186 QUARTZ}
40.0% polyamide/nylon, 30.0% mohair, 30.0% wol
40.0% polyamide/nylon, 30.0% mohair, 30.0% laine
40.0% polyamide/nylon, 30.0% mohair, 30.0% wool
100060
Gebreide wintersjaal in een wolmix met o.m. mohair. De verschillende grijze nuances in de knitwear geven een speels dip dye-effect aan de sjaal. Mix en match met de bijpassende wollen trui.
Écharpe d'hiver tricotée dans un mélange de laines contenant notamment du mohair. Les différentes nuances de gris dans la maille confèrent à cette écharpe un effet dip-dye ludique. Combinez-la avec le pull en laine assorti.
A knitted winter scarf in a wool blend with mohair. The different shades of grey in the wool give the scarf a playful, dip dye effect. Mix and match with the matching woollen jumper.
Grijze wollen sjaal
Écharpe en laine grise
Grey woollen scarf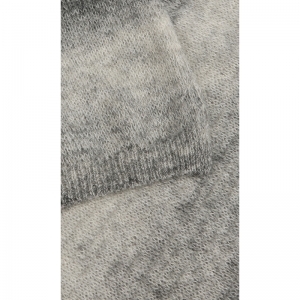 Xandres
xandres

Details
Menenstraat 32
B-8900 Ieper
webshop@toppio.be
Toppio
+32 57 20 07 52
www.toppio.be